Our Company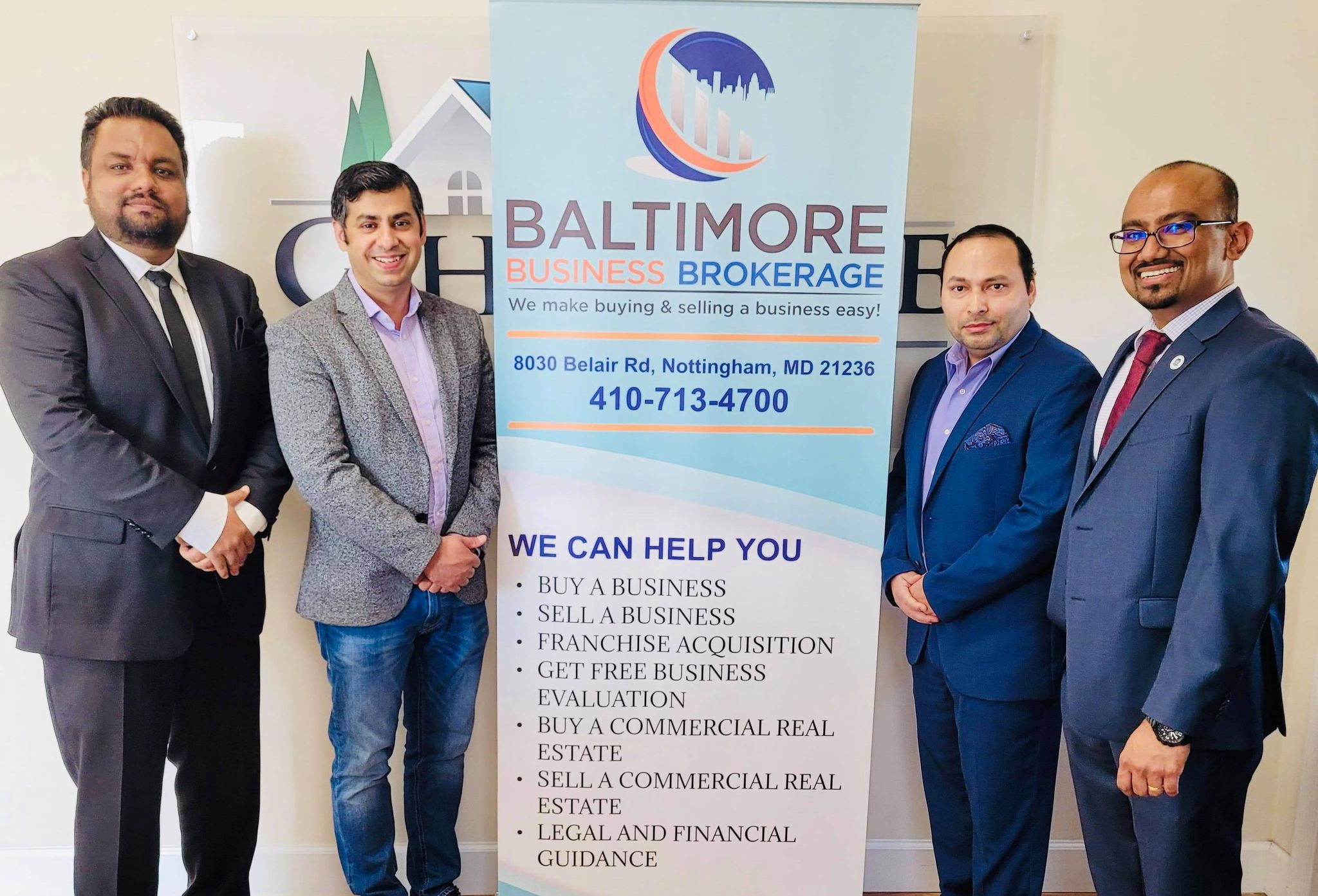 Over the past 5 years, Baltimore Business Brokerage has facilitated the sale of several commercial real estate properties, small and large businesses, and numerous nationally recognized franchise businesses. Our unparalleled knowledge of the business purchase and sale industry, coupled with our network of contacts, allows us to offer services to both buyers and sellers that no other brokerage firm can match.
Baltimore Business Brokerage provides a variety of services to the business community, but our primary focus is assisting small and medium business owners to facilitate in buying and selling businesses. We are dedicated to providing each client of ours with a personal, one on one, service that's tailored to meet their specific buying and selling goals. Our approach to brokering the sale and purchase of any business is utterly unique. Unlike other brokerage firms, Baltimore Business Brokerage treats each person we work with as a partner; a partner that we develop long lasting and successful relationships with.
The combination of experience and individual service we can provide is virtually unmatched by any other company, and we have a well-deserved reputation in this industry for achieving success. We handle each inquiry and transaction with the utmost care, privacy, and attention to detail from start to finish, and long thereafter. If you'd like to discover what we can do to help you meet your business needs, contact one of our advisors today.
Our Business Advisors
Nick Ishwar Adhikari- MA, Realtor, CTA, Notary Public
Nick is a member of the Maryland chambers of Commerce, National restaurant association, National Business association, National Bookkeeping association and vice president here at Baltimore Business Brokerage.  Prior to joining BBB he owned multiple nationally recognized franchise businesses and he brings in-depth knowledge, expertise and experiences in helping clients to buy and sell businesses. Nick has worked in Capital One Bank, Delta Airlines, AAA, Travelex America. In each of these industries he has facilitated, managed operations to produce phenomenal results. He has always brought entrepreneurial experiences, insights, integrity and high energy to his work.  His focus at BBB is to continue to serve clients with the professionalism, honesty and efficiency he has displayed throughout his career.
Ramesh Bhatta- Bachelors in ISM, Realtor, Entrepreneur
Ramesh Bhatta is a small business owner who bought and sold businesses before becoming a business advisor at Baltimore Business Broker. He holds a bachelor's degree in information system management and understands the importance of technology in today's business world. Ramesh is also a licensed residential as well as commercial real estate agent in the state of Maryland. With 10 plus years of working experience in different retail businesses, 5 plus years of being a successful entrepreneur; he brings the knowledge and expertise needed to make business buy/sell an easy process. Buying and selling business can be an overwhelming process; we do the work of making it a simple one.
Ahmed Rana "BALTIMORE TAXMAN"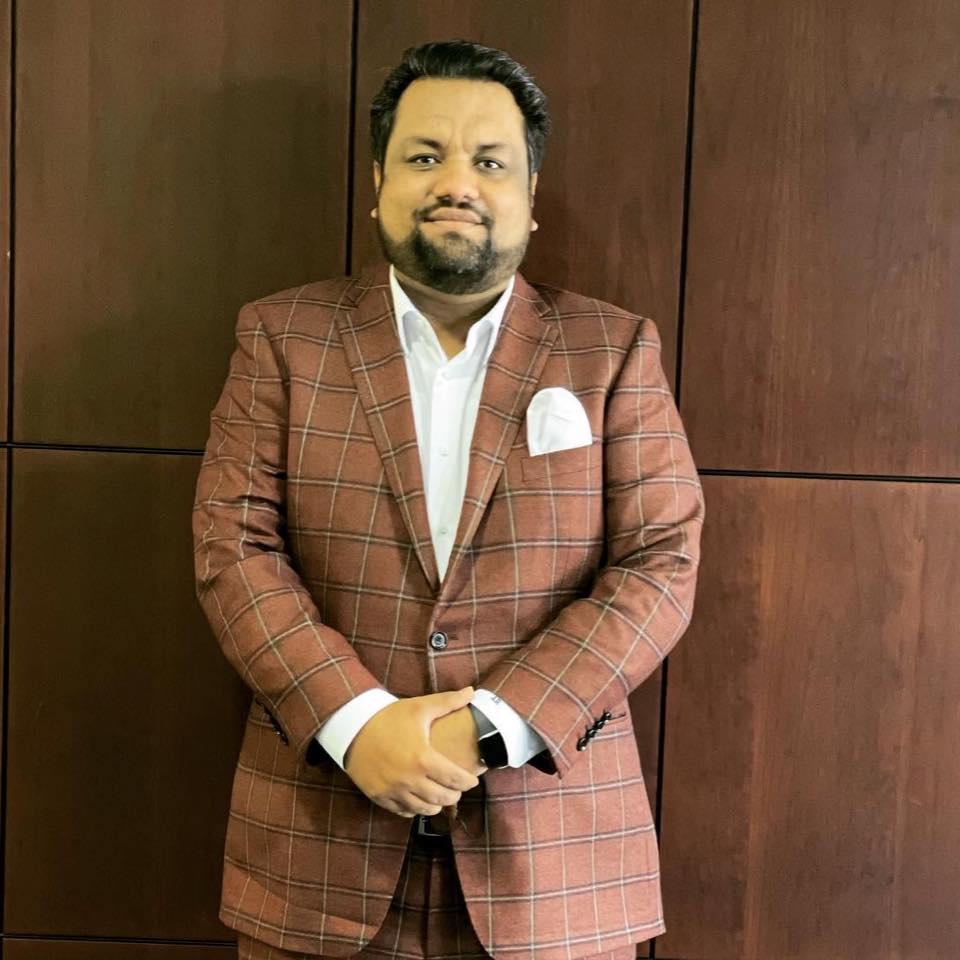 Ahmed Rana aka "BALTIMORE TAXMAN" has been serving the Baltimore City and surrounding area for over the past 15 years. "King" as he is affectionately called by his clients, is motivated by assisting individuals and businesses keep their money in order from a tax filing perspective. His unparalleled knowledge of the tax laws and latest government processes allows his clients to reap the best filing services available. He takes a personal interest in each and every client to ensure that their taxes are done completely in order to the guidelines that are stipulated by the State of Maryland. His brand of bringing a personalized intimate dealing with his clients gives his customers the security that is needed when it comes to the handling of their personal information. Ahmed has spent many years building a relationship with the citizens of Baltimore and creating a family environment within his office that is located right in the center of Baltimore City. From the time that you have your initial conversation with Ahmed to the final follow up call with him in the assurance of the complete satisfaction of your tax filings. He not only does taxes, he also takes the time to educate individuals and business owners about their money and how to best utilize it. Business owners and individuals come away with not only feeling like a family member they also come away with the financial literacy that they would not get at any other accounting firm.
The Baltimore Taxman provides a variety of tax services for your individual or organizational needs. His primary service is that of taxes to individuals and businesses but also includes: *Corporate knowledge Local Sales Tax, VAT Legally Required Corporate Documentation *Real Estate *Mortgage Loan Assistance MANAGEMENT *Bookkeeping: Managing daily transactions *Payroll: Management of payrolls and taxes *Personal/Business Planning: Reporting and advice to support your economic growth and financial wealth building ADVISORY *Reporting: Assist Directors in making key informed decisions CAPITAL FUNDRAISING: Advising Entrepreneurs on seeking equity to assist in growing their business. Creating a strategic investment capital plan to ensure the long term stability of their companies. REAL ESTATE: Assisting clients with creating a real estate portfolio that creates long term family and business growth MORTGAGE: Ensuring that clients are presented with the most beneficial mortgage packages that are available to them. Ahmed is dedicated to providing his "family/clients'' with a personal, intimate custom service that will meet all of their individual or corporate needs . His "we are all family" approach to servicing his clients has been the foundation of his Baltimore Taxman Service Firm and has allowed him to build and create long lasting relationships in and throughout the Baltimore Region. If you are looking for a family owned firm that will welcome you into their tax home than you want to contact and connect with THE BALTIMORE TAXMAN…..AHMED RANA
Ahmed Islam, PSA, ePro ®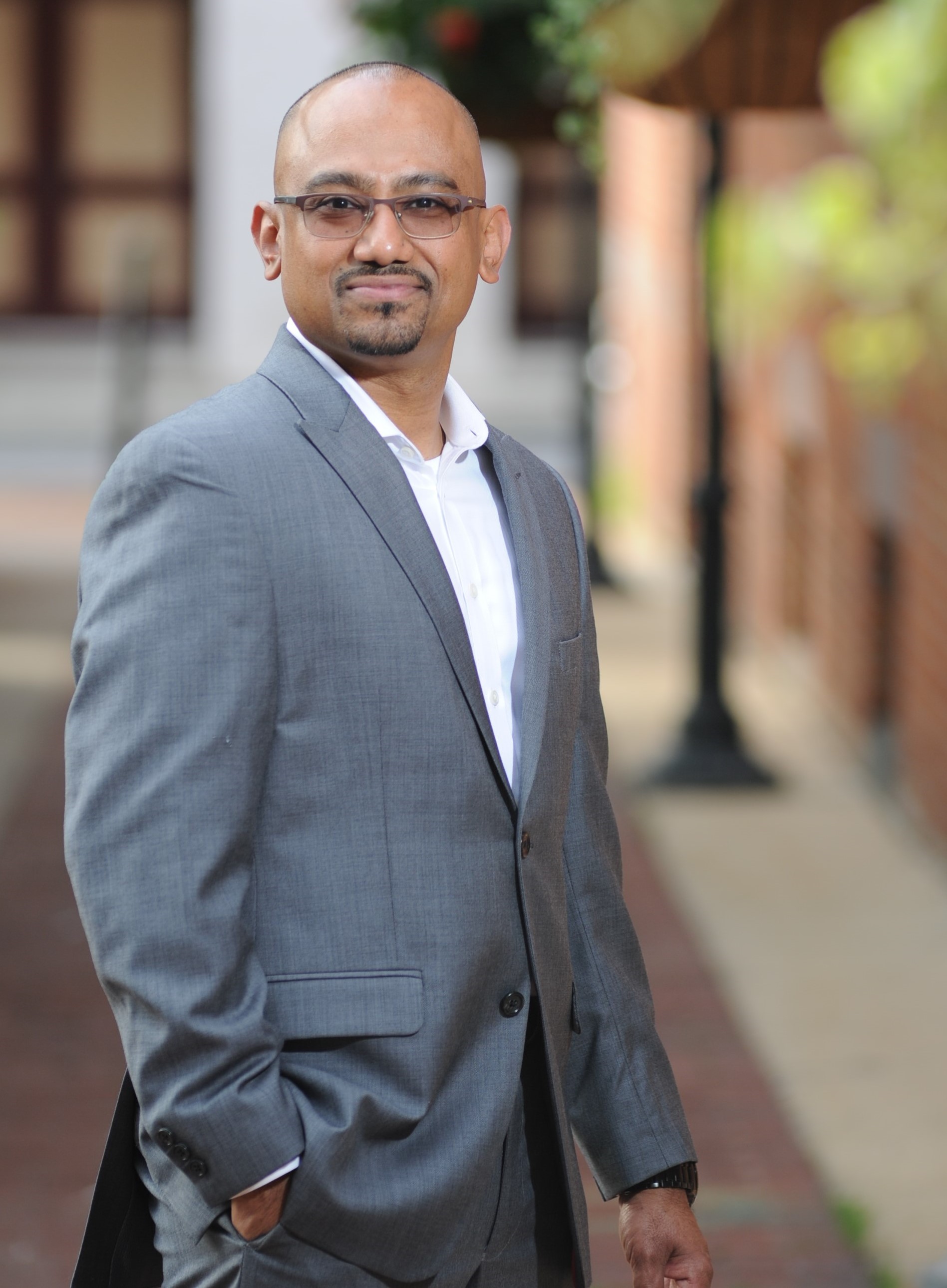 Privileged with Purpose.

Prior to venturing into Real Estate, Ahmed became one of the youngest Business Development Managers for TwinMOS Technologies in Dubai, UAE. In addition, he also spent five years at JP Morgan Chase as a licensed banker where he continuously won awards for performance achievement. Following these experiences, Ahmed decided to leave the corporate world and venture out on his own to pursue his passion in real estate, honing in on developing key strengths in customer service, client retention and an understanding of the investment people are making when buying or selling their business or real estate.
Ahmed speaks English, Hindi, Bengali and Urdu fluently, which enables him to work with a wide range of clientele. Real estate has continued to be his passion and hobby for the last few years. Due to this, Ahmed truly finds happiness in helping his clients find creative solutions to buying and selling their real estate or business. Ahmed truly enjoys meeting new people and developing trusting relationships with his clientele. His hard work and determination will guarantee your satisfaction.
Education:
York College, City University of New York - Class of 2002
BSc in Information Systems Management
CUNY Graduate Center – Certified Web Administrator/Designer
Affiliations:
Islamic Society of Greater Harrisburg [Member & Council Nominee]
Islamic Relief USA [Volunteer/Fundraiser]
Realtors® Association of York and Adams Counties [Member]
Greater Harrisburg Association of REALTORS ® [Member]
Pennsylvania Association of Realtors ® [Member]
National Association of REALTORS ® [Member]
RAYAC Young Professionals Network (Committee Member)