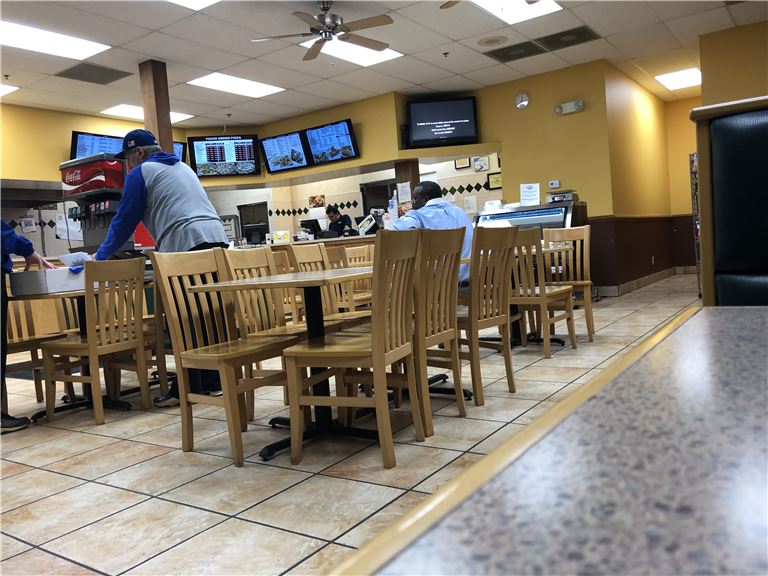 Business ID: 1089
Awesome Pizza Restaurant
Asking Price
$ 379,000.00
GROSS REVENUE
$ 904,000.00
Business Description
SBA pre-Approved with $150K down
Not a lot of room for price negotiation**
Are you looking to own a very profitable business in Howard County? This is it.....
An amazing pizza restaurant in Howard county, MD up for sale. There are single-family homes, apartments, townhomes and offices to get customers from. This is an upscale area, therefore, people spend good money on food. This restaurant makes its OWN dough, marinara sauce, and other items from scratch which differences from competitors. Seats have been upgraded. Cooks have been working there for 11 and 7 years means its a good place to work. Drivers and front desk employees make good money and tips resulting in longer tenure of employment.
New Owner can renew/apply for beer and wine license(used to have it)and may add other food concepts for additional revenue.
Mgr Salary- $4,000/mo- You can keep if you manage yourself.
SBA Loan approved business. You must have good credit and 20%-30% down payment on hand. SBA may require collateral and verification of 3 months of bank statements for down payment. Gift fund is acceptable as long as it doesn't exceed 50% of the down payment amount.
Food Experience and owning a home is preferred by Landlord.
SERIOUS INQUIRY ONLY!
Detailed Information

Location

Inventory

$ 10,000.00 * (Not included in Asking Price)

Furniture, Fixtures & Equipment

Included in Asking Price